"But you're Puerto Rican, why would you be interested in bobsled or skeleton?"
Because the only place where no one asks me that question is on a sliding track.
They just appreciate the fact that I show up.
Only parents, coaches and trainers typically attend races in the U.S.
And a select few hearty fans that show up, no matter the weather.
Why on Earth?
Because it's so damn hard.
It's so damn cold.
(Speedsuits aren't designed for warmth.)
And every single athlete knows they'll never get rich…
…even if they make podium.
They just do it for the chance to say they went faster, higher and stronger than anyone else, when the eyes of the world were watching.
Sliding sports are dangerous, violent…
…and beautiful.
Athletes forge close bonds.
They ferociously compete between countries.
But national boundaries disappear off the track.
What's more multicultural than that?
The U.S. team has experienced unprecedented successes in the Vancouver, Sochi and Pyeonchang Olympics.
But notwithstanding the hardware won by the men…
…and the women…
…team funding remains a challenge. Especially when all of our athletes are self-supported.
The U.S. is one of the few countries that does not provide financial support to its Olympic athletes.
Which is where I come in, as Advisory Board Member for USA Bobsled/Skeleton, the national non-profit governing body for both sports.
These are a series of slides pulled from social media training materials I've used with the athletes.
I also help the team brainstorm creative ways in which they can generate original content that is relevant to sponsors, fans and the sports themselves.
I've also built a responsive website to help the USABS Foundation Board recruit new members and raise funds for athlete development.
USABSFoundation.com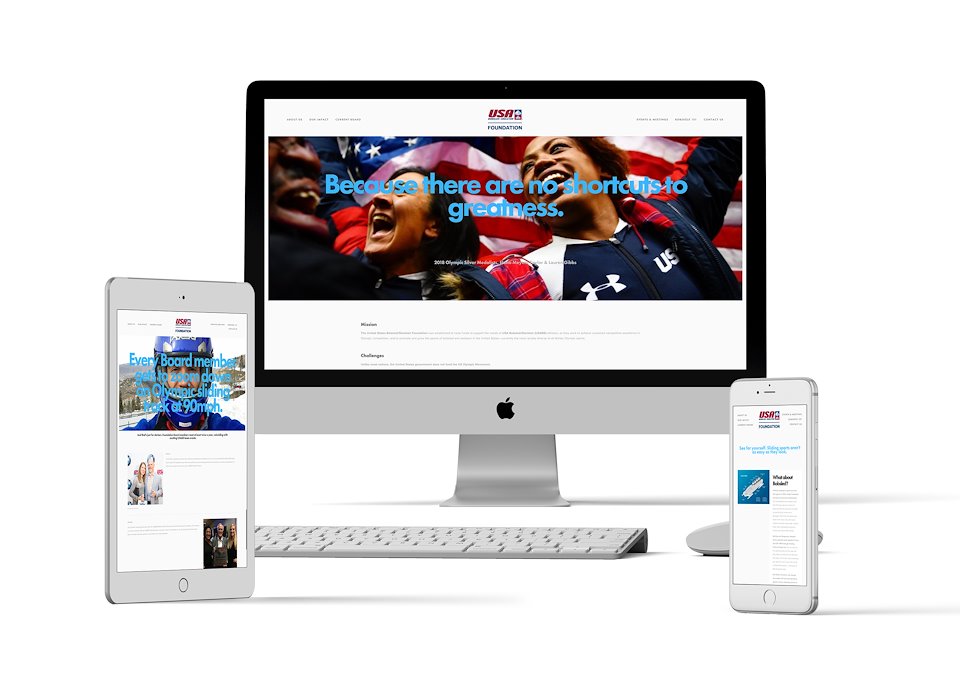 The work is paying off.
Individual athletes are dramatically increasing their follower base.
They're posting compelling content that drives user engagement.
Sponsors are noticing...
And the sports of Bobsled and Skeleton are gaining greater exposure and greater attendance at team recruitment combines.
I'm working with some pretty amazing athletes.
And I'm making some amazing friendships in the process.
They humble me in the best way.
Because they remind me that the only way to truly be free…
…is to live in the moment.
No matter your demographic.
And that's why THIS Puerto Rican likes to slide on ice.