:30 TV Directed by Mike Miller for MWP
Motion graphics inspired by Pablo Ferro's title sequence designs for 1968's "Thomas Crown Affair."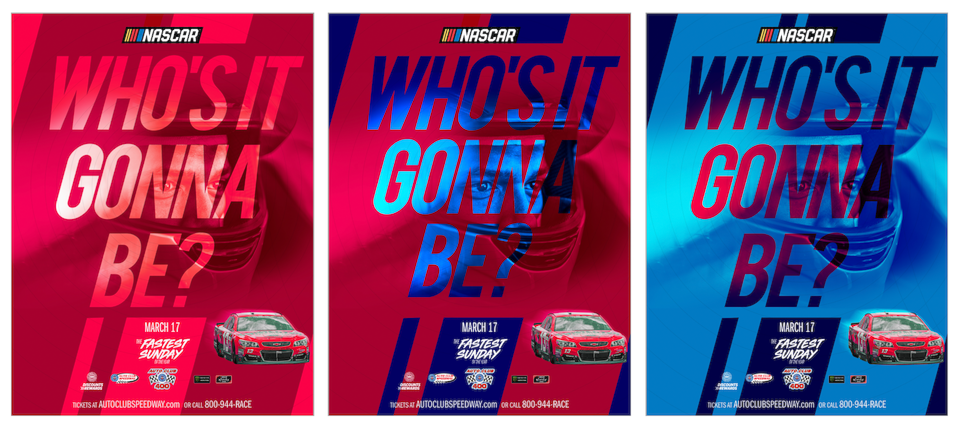 Art Direction by David Galván
Posters designed with color variants as collectables.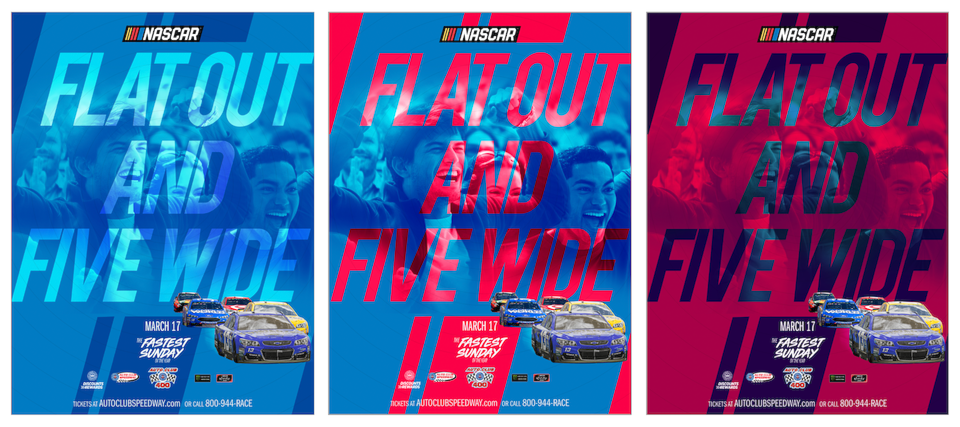 Graphics play with diagonal contours and colors of NASCAR logo.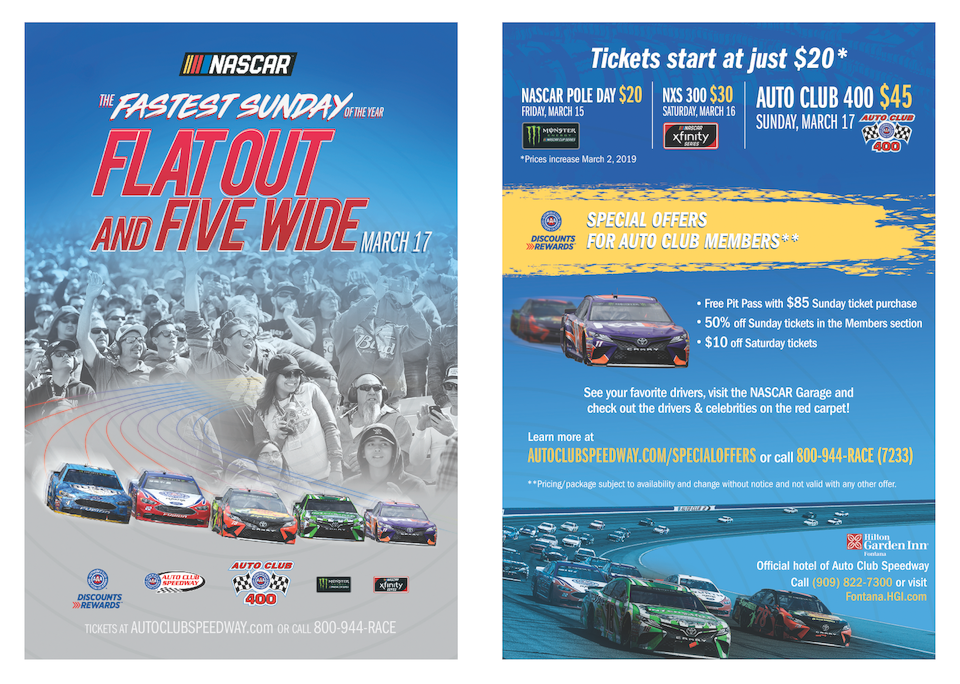 Rack Card
Client required a prominent mention of "FIVE WIDE" in reference to a first-of-its-kind pre-race lap featuring all cars running in unison, five lanes wide, in a salute to fans.
:15 Digital Pre-Roll & Paid Social Video

Paid Social, Male Segment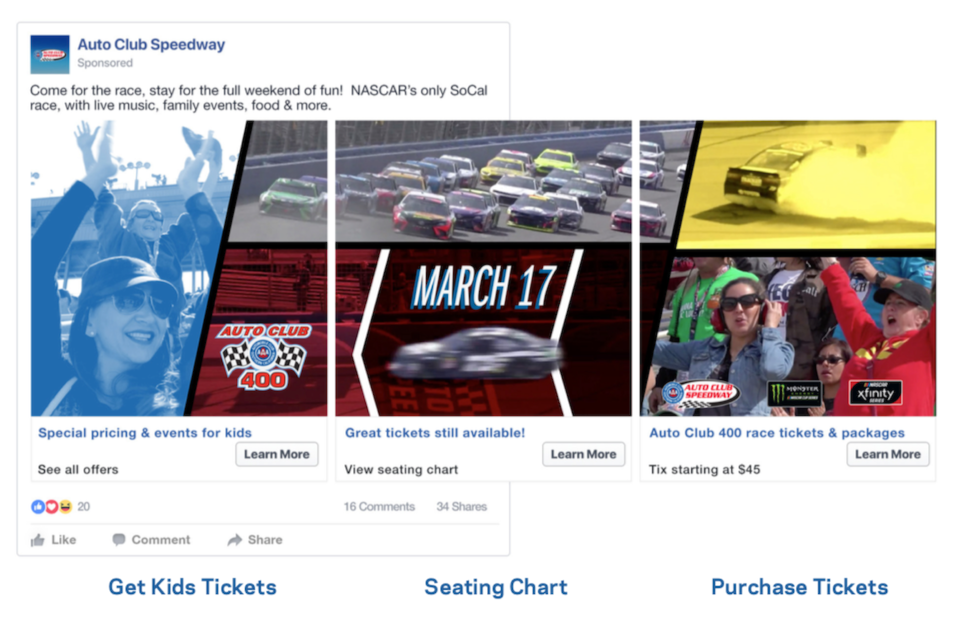 Paid Social, Female Segment