TV, Cinema and Digital Pre-Roll :30
David Galván, Art Direction
Lisa Boosin, Copy
Directed by Chris Hoffman for Baked Studios
We divorce the brain from the body to make our point. Teen focus groups expressed a desire for factual information—free of judgment—to help explain behavioral effects they witness among themselves.

Animated Digital Banner
We leverage the many "unknowns" around vaping by visually tying in the few known facts with the behaviors they directly engender. We trust teens to recognize the tip of the iceberg, in terms of the dangers involved.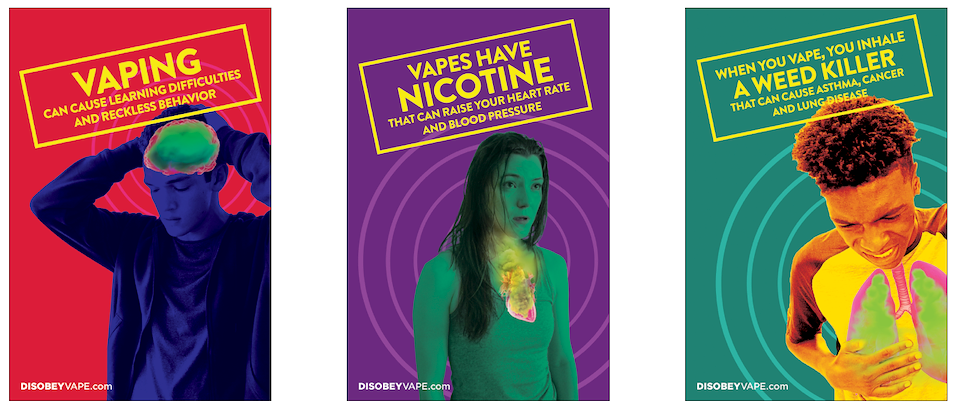 OOH Posters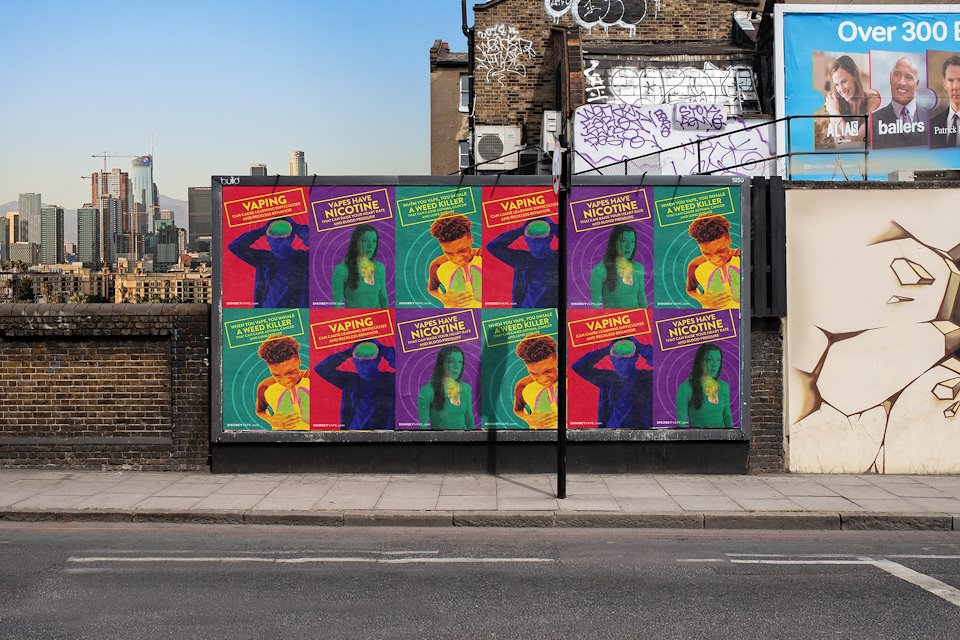 Wild Postings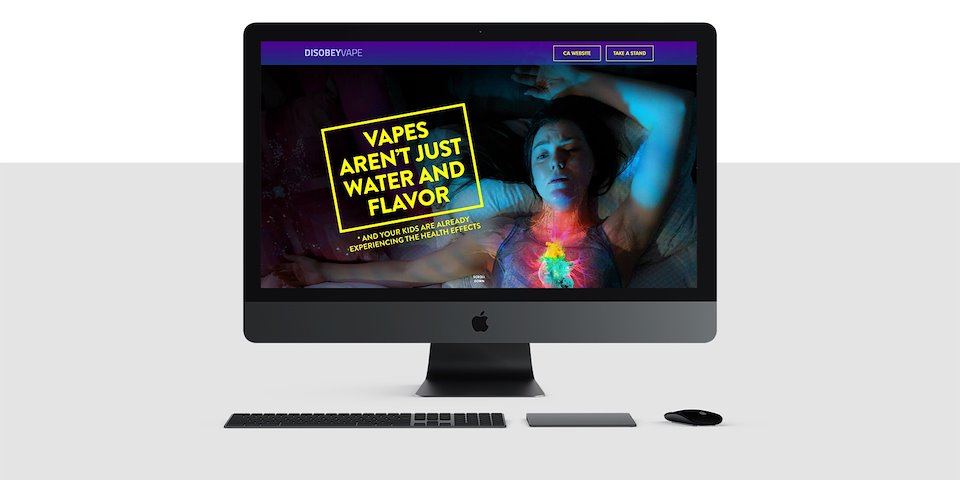 UX – Hanna Tempkin
Website Design – David Galván
We created two campaign websites—one for kids (disobeyvape.com) and a separate one for parents (disobeyvapefacts.com)—with customized content for each audience.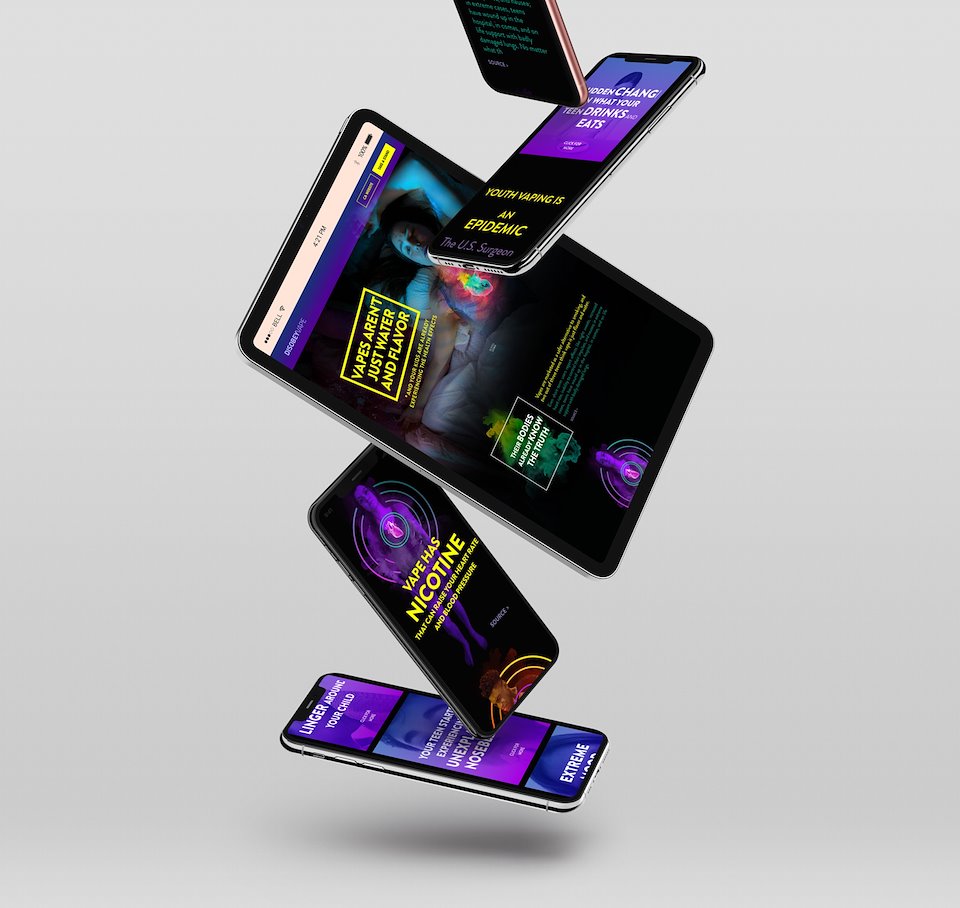 Blame is conspicuously absent from our language. (Vape companies are not perceived to bear much blame by surveyed teens. They're just "selling a product.") Peer-to-peer blame is also a non-starter. "You do you" culture means trusting adolescent individuals to make a well-informed decisions by themselves.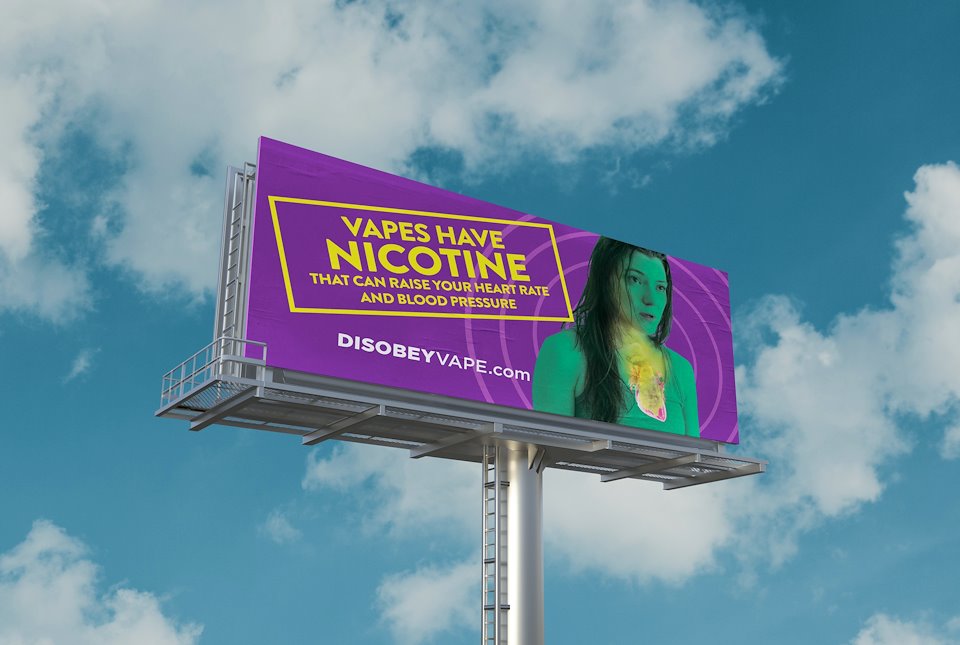 OOH Billboard
Spanish Version