Logo animation by Alt.
"A Ti y A Ti" is about delivering relevant content and services "to you and you." It expresses both an individual and collective commitment to Hispanic customers and employees. And it's aligned with "Your thing is our thing" brand positioning ("Lo tuyo es lo nuestro").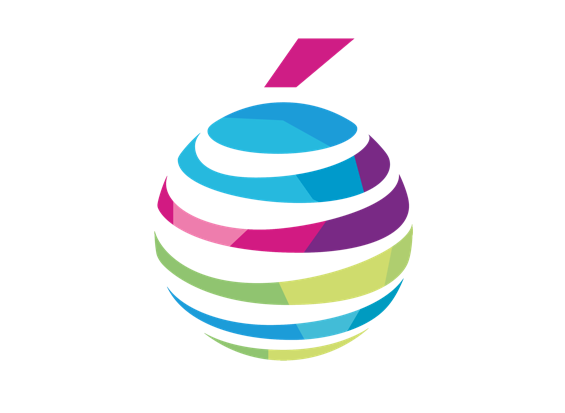 Logo wrap design by Eduardo (Bayo) Flores
The Globe accent emphasizes AT&T's 50+ years helping empower Hispanic communications. Its multi-colored palette derives from RGB additive colors which combine to produce any color in the Latinx spectrum. And 21 gradients encircling the Globe represent 21 Spanish-speaking countries of origin.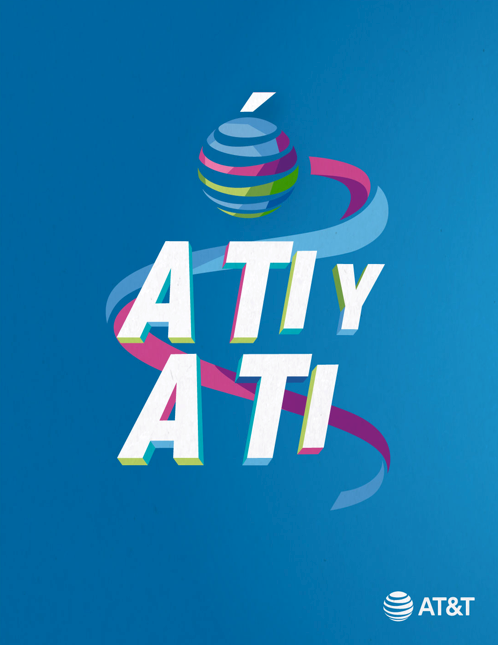 Typographic treatment by Eduardo (Bayo) Flores, David Galván & Luis José Galván
No matter the product, service or tactic...
No matter the end emotional benefit...
No matter the communication platform...
No matter the community cause...
AT&T delivers for you, and you, and you.
#ATiyATi #ATT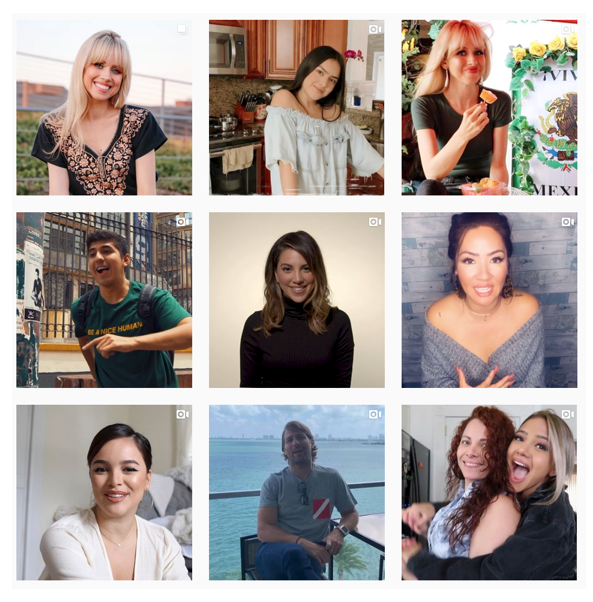 Hispanic Heritage Month influencers
We partnered with social influencers across the Latinx spectrum for a Hispanic Heritage Month concept launch honoring you, our Latinx customers and employees.
Holly Toggy (@hollyradio)
Gilbert Sosa (@gilbertsosa)
Daniela Vera (@dani3lah)
Simultaneously launched retail activations in AT&T stores in key Hispanic markets nationwide.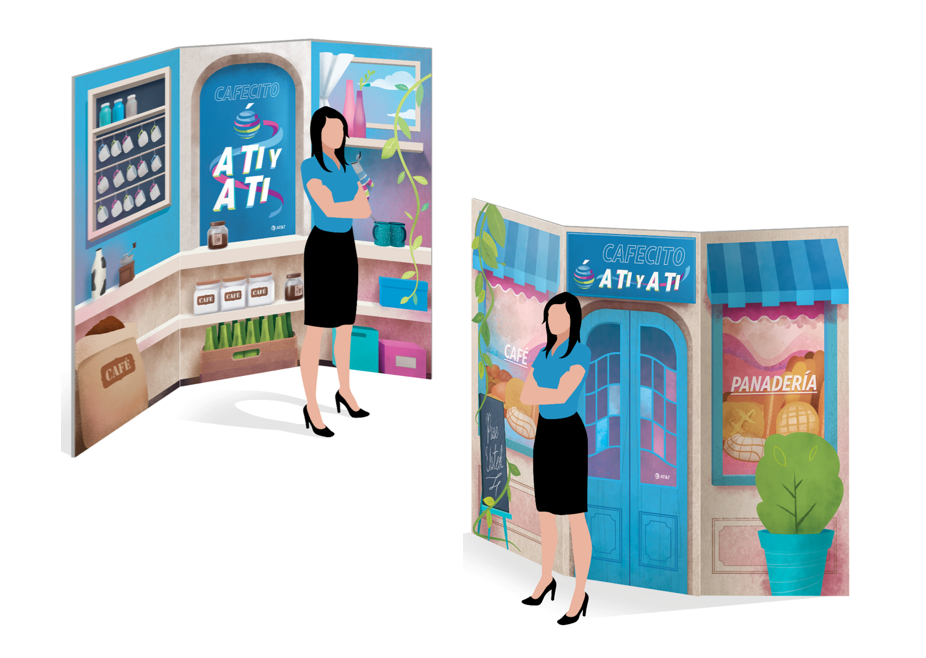 Retail activation display design by Eduardo (Bayo) Flores
Alejandra Graf (@piloncilloyvainilla)
"Te invitamos a ti y a ti a un cafecito" recreated the corner coffee and pastry ritual experience enjoyed by Hispanics worldwide as a nod to Latinx culture, inside AT&T Conexión stores.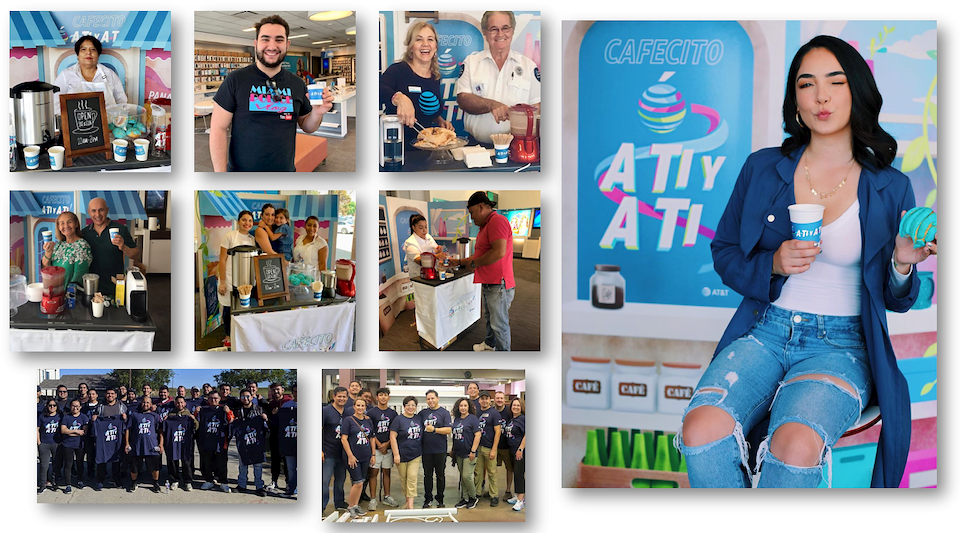 National retail activations for Hispanic Heritage Month
Coffee brews and pastries were tailored to the regional preferences of each Hispanic market. Over 25K cups of coffee and pastries were served in New York, Los Angeles, Miami, Chicago and Houston.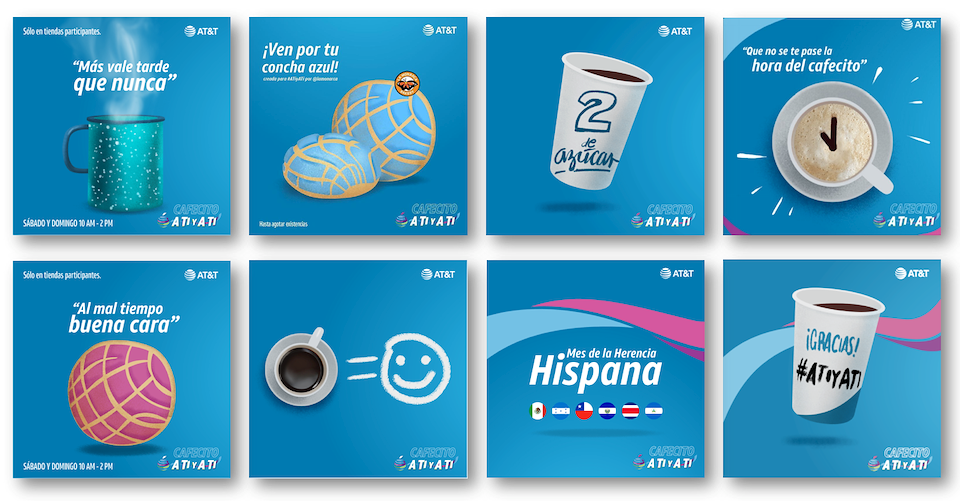 Social content
AT&T successfully took over the hashtag #ATiyATi on Instagram, Facebook and Twitter.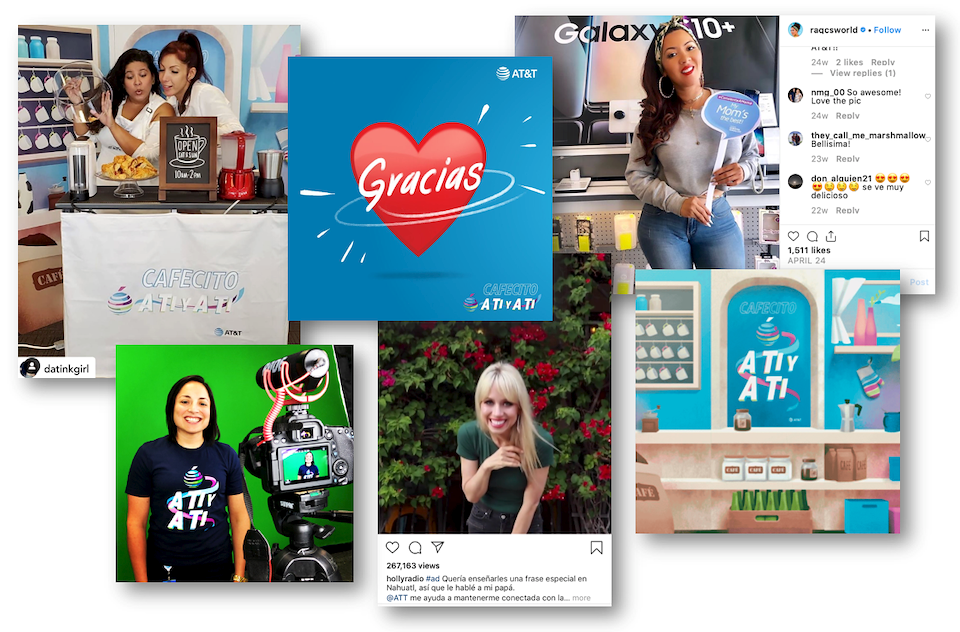 Social content
Beyond social and retail activations, the concept easily extends to corporate giving, sponsorships, supplier diversity initiatives, scholarships, volunteerism and hiring diversity.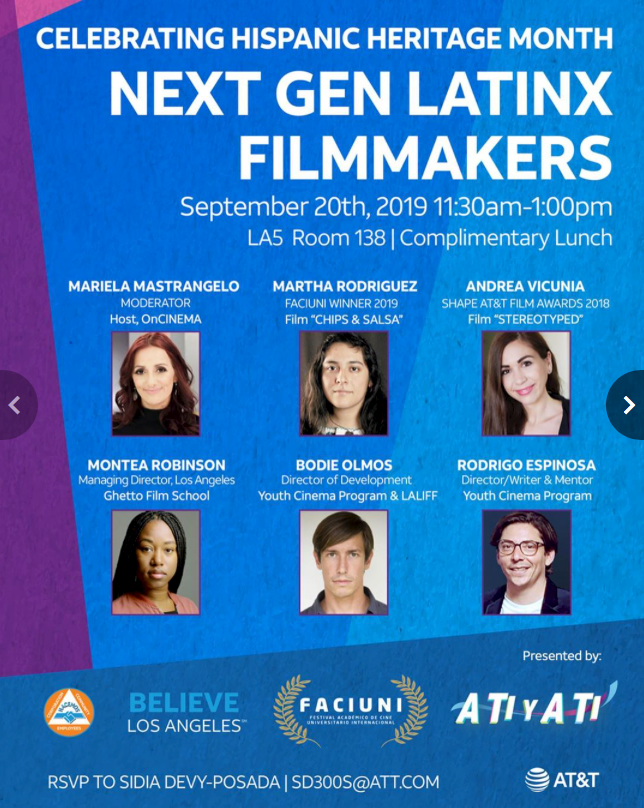 Event sponsorship
A rich, proprietary creative platform with enterprise-wide extension to ultimately drive brand preference among Hispanics.
More activations to come...