Directed by Mike Miller for MWP. Art direction, David Galván. Copy, Erika Saca-Schader.
Entire campaign is focused on a positive patient end-state of healthy growth—regardless of age. "Quality care without exception."
Client did not want to see smiling doctors in lab coats.
Directed by Carlos Cuarón for Altered.LA
It was critical to reflect the genuine cross-cultural ethnic mix in East Los Angeles and Orange County communities served by AltaMed.
Directed by Carlos Cuarón for Altered.LA
To counteract urban blight and symbolize healthy growth, billboard activations were conceived as living vertical gardens to be placed next to every clinic.
A complete site redesign provides a fully responsive, contextual experience with clear user flows, and 508-compliant accessibility.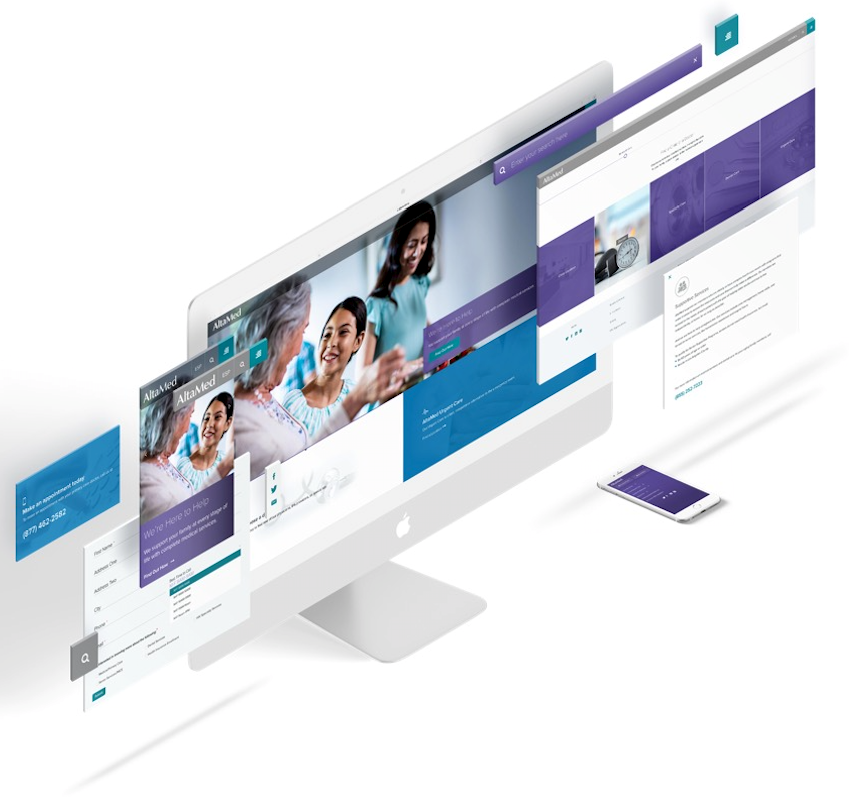 Interaction Design by Giorg Yela. UX by Alberto García.
Mobile-first design approach boasts 100% content correspondence between English and Spanish-language pages.
Non-English speakers have access to the same amount of information provided to English speakers, by design (and brand philosophy).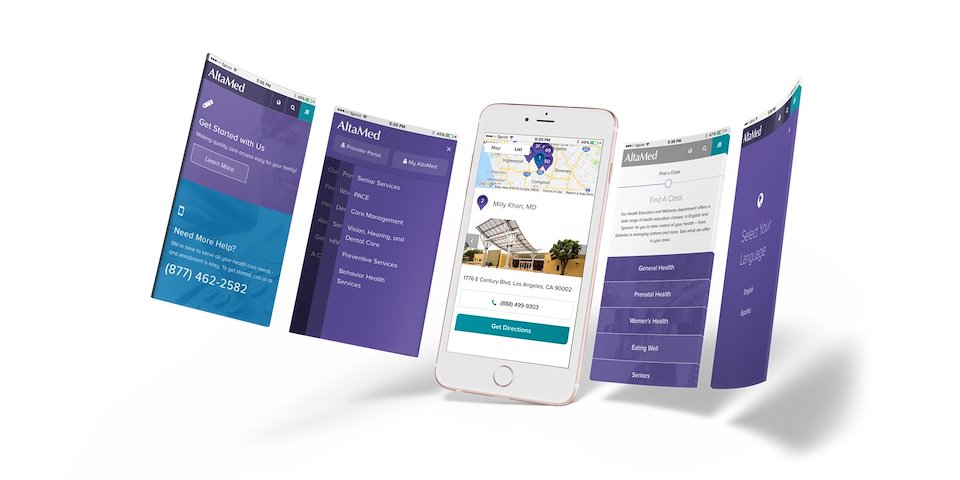 Site copy remains plain-spoken, yet authoritative, removing all complex medical jargon for greater accessibility to underserved patient communities.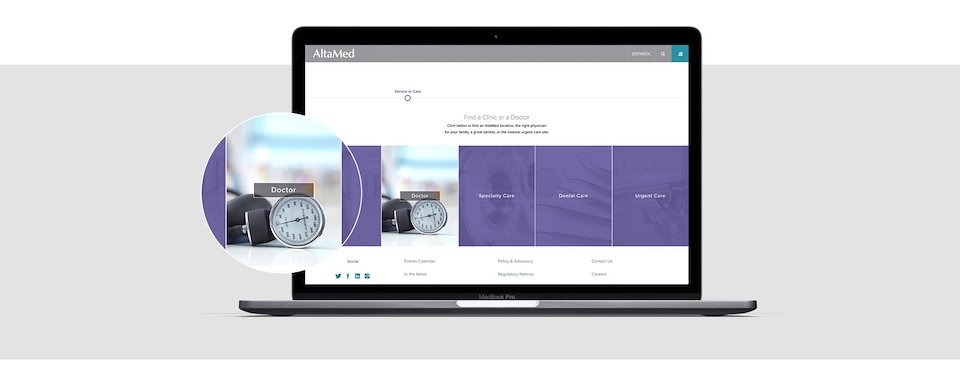 Popular interactive features include a "Find a Doctor" tool and "Find a Class" wizard, allowing users to seek personalized information straight from the homepage.

New site has significantly reduced call center volume, increased use of Spanish-language content, increased engagement with Health & Wellness articles, and reduced user time spent on homepage.
Collateral architecture refresh, coupled with a redesign of van fleet wraps, utilized existing brand guidelines per client request.
Evergreen social content is constantly updated with new, relevant and reliable information for patient communities.
Spanish
Spanish
Spanish