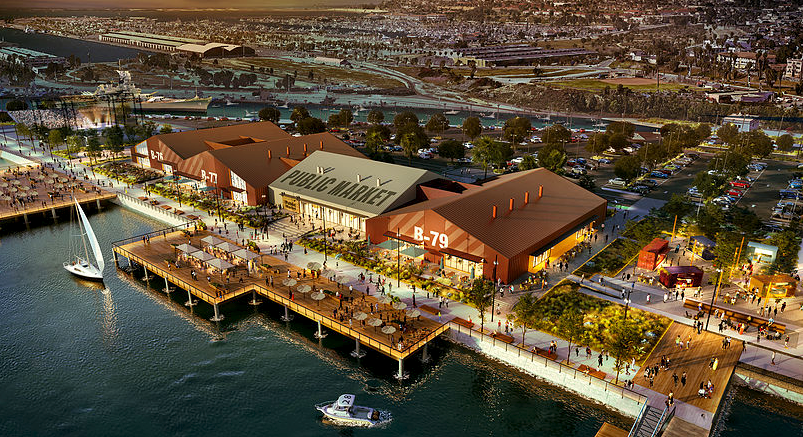 Future San Pedro Public Market
The 400-acre stretch of waterfront will be anchored by the new San Pedro Public Market, featuring locally-inspired dining, retail, arts and entertainment flanked by the area's museums, playgrounds, parks, courtesy slips and public promenade.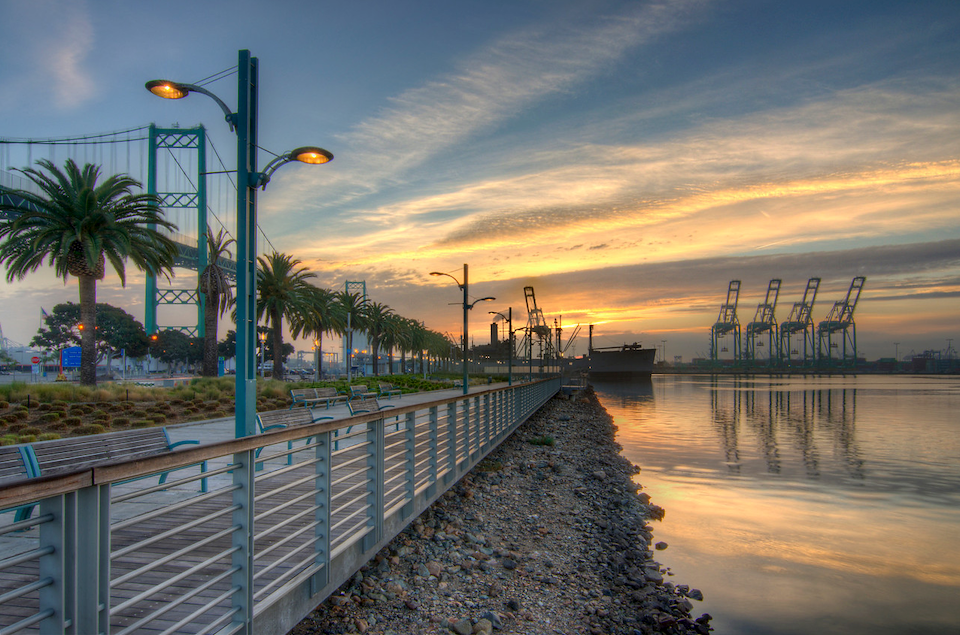 View of Port of Los Angeles from LA Waterfront Promenade
The new brand represents San Pedro's maritime history in a fresh, modern way.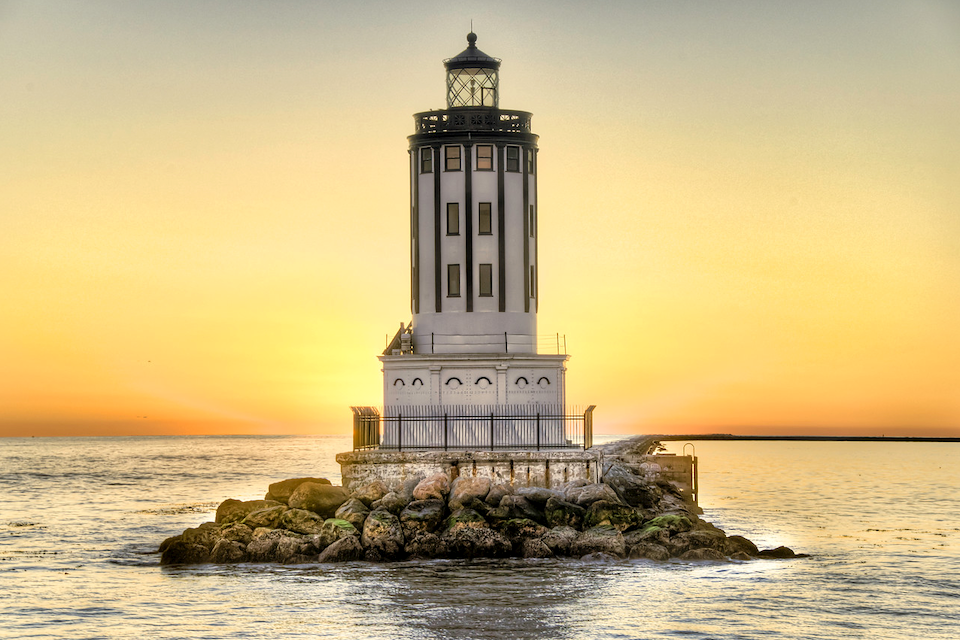 LA Harbor Lighthouse
Angel's Gate Light at the mouth of LA Harbor is our point of inspiration, symbolizing a beacon for history, industry and culture.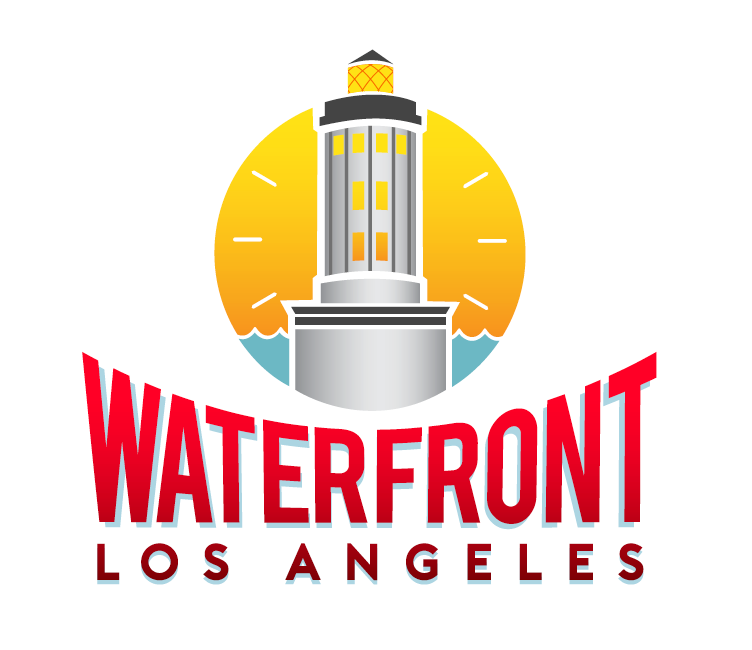 Hero Logo – Full Color
Logo Design, David Galván
Colors are happy, friendly and warm—reflective of SoCal sunshine and water.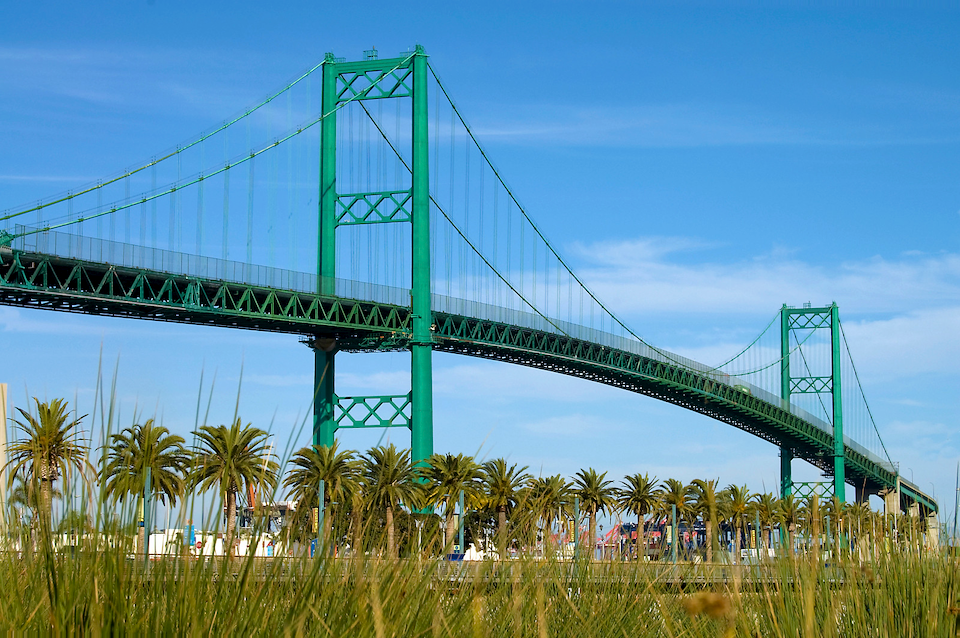 Vincent Thomas Bridge
Logo typography draws its inspiration from the iconic Vincent Thomas Bridge.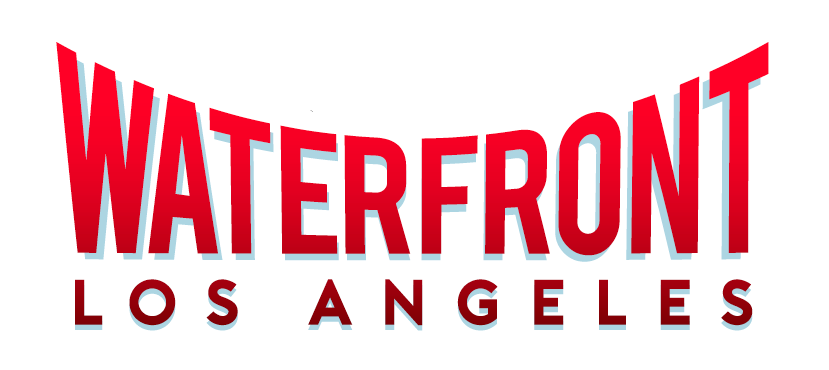 Sans Imagotype
The brand's bold, playful look and feel puts it squarely in a consumer entertainment context, in sharp contrast with the more industrial and business focused Port of Los Angeles brand.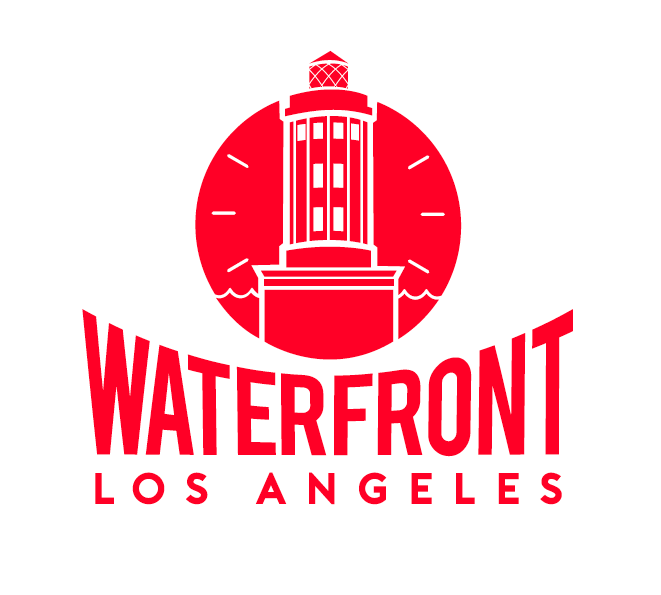 Monochromatic – Regular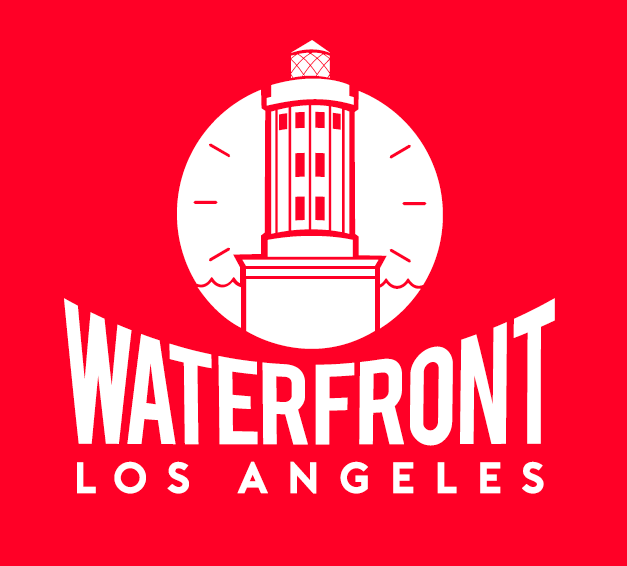 Monochromatic – Regular Reversed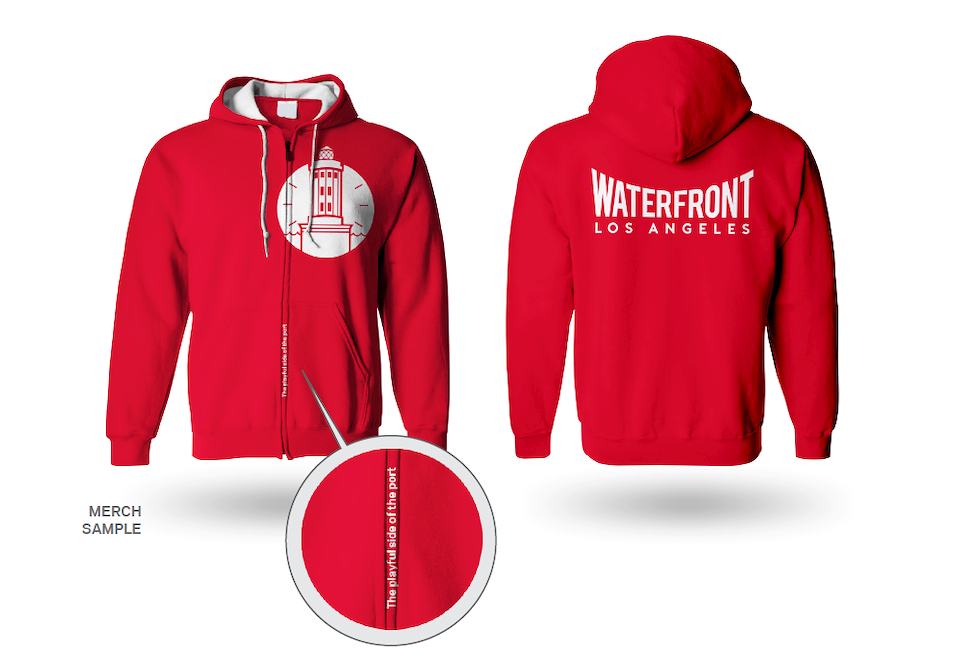 The iconic landmark gives the brand an immediate sense of history—without being attraction specific—creating a wide contextual berth for future venue development across the 400-acre property.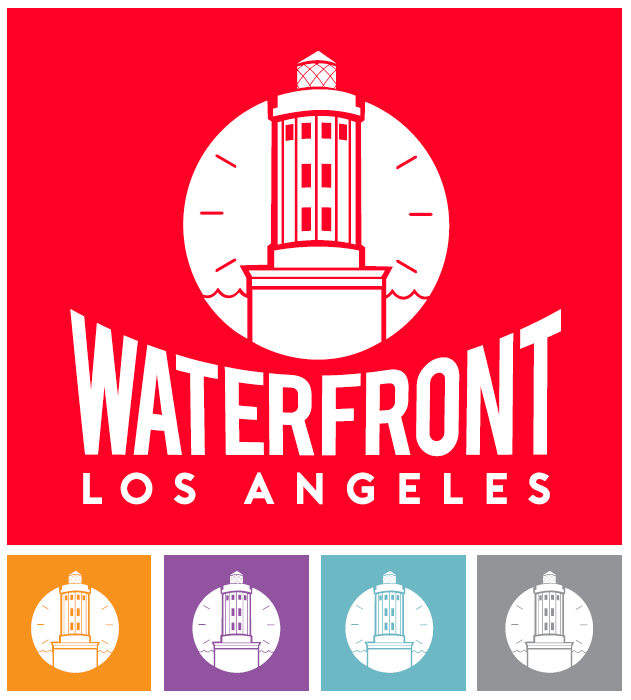 Primary & Secondary Color Palette
New tagline had to speak to the Waterfront's location, while differentiating it from its legacy industrial connotations, with extra points for alliteration and pithiness.

(Former tagline: "Where the 110 ends and the fun begins")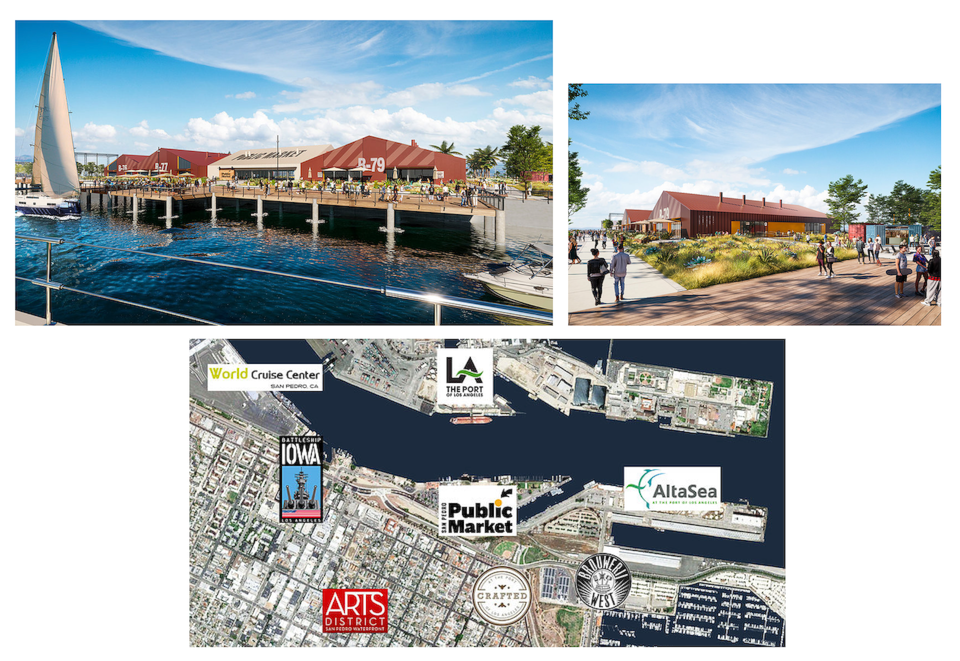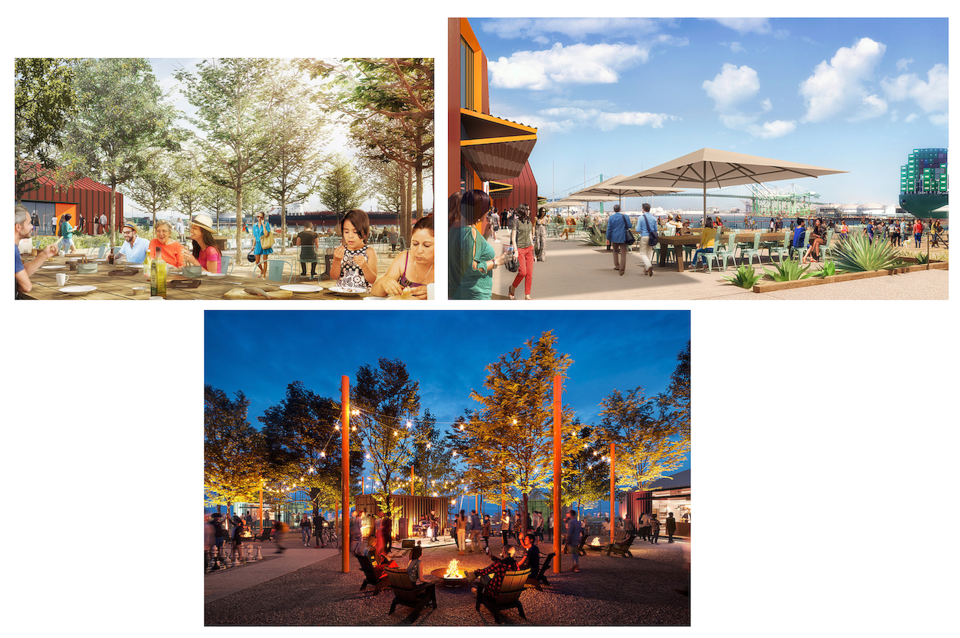 Since night activities will be part of the visitor experience, logo design allows for color variants. The lighthouse maintains a neutral color palette that pairs well with any surrounding colors—warm for day, cool for night.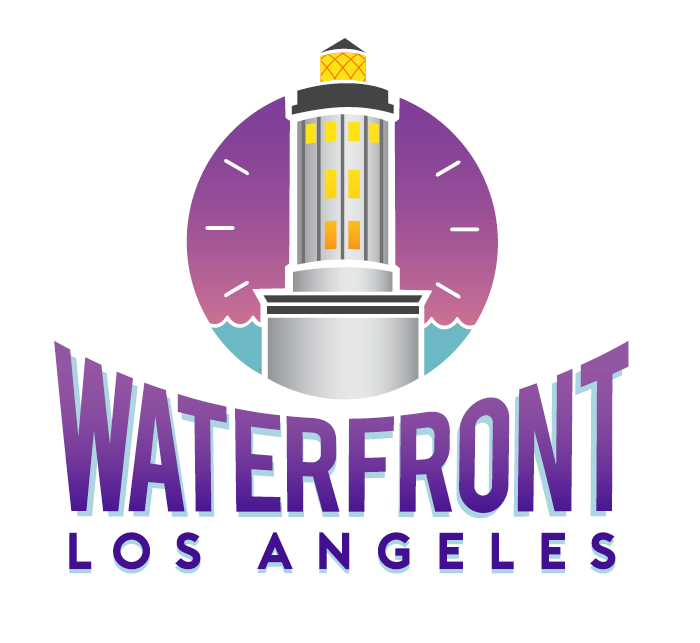 "Nighttime" Logo Variant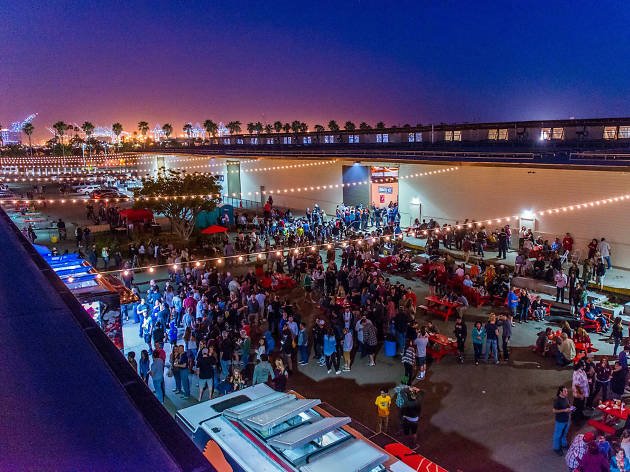 Food truck night at Crafted