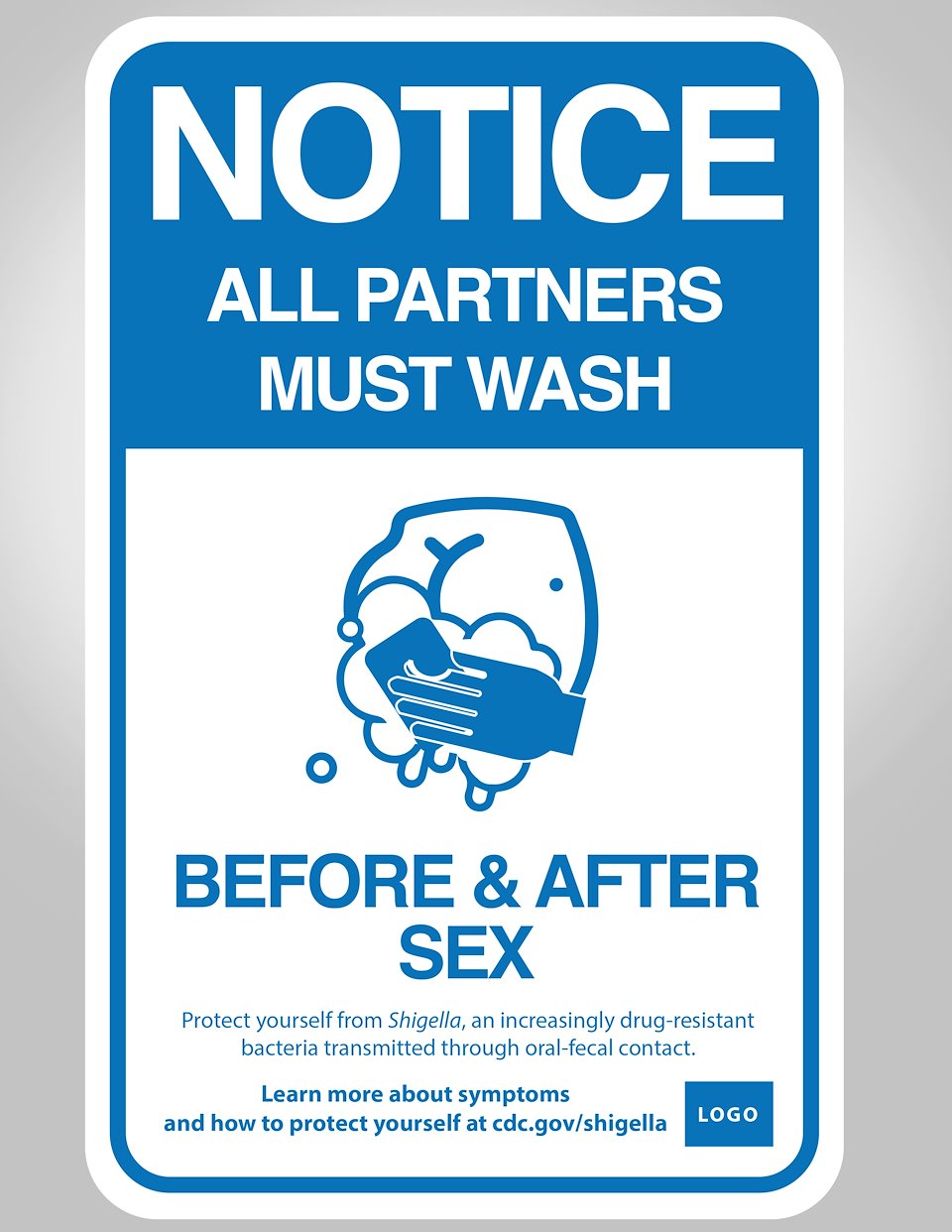 David Galván – CD, Art Director
Lisa Boosin – ACD, Copywriter
Executions are designed for eye-catching placement in LGBTQ bars or clubs, dating apps and health clinics.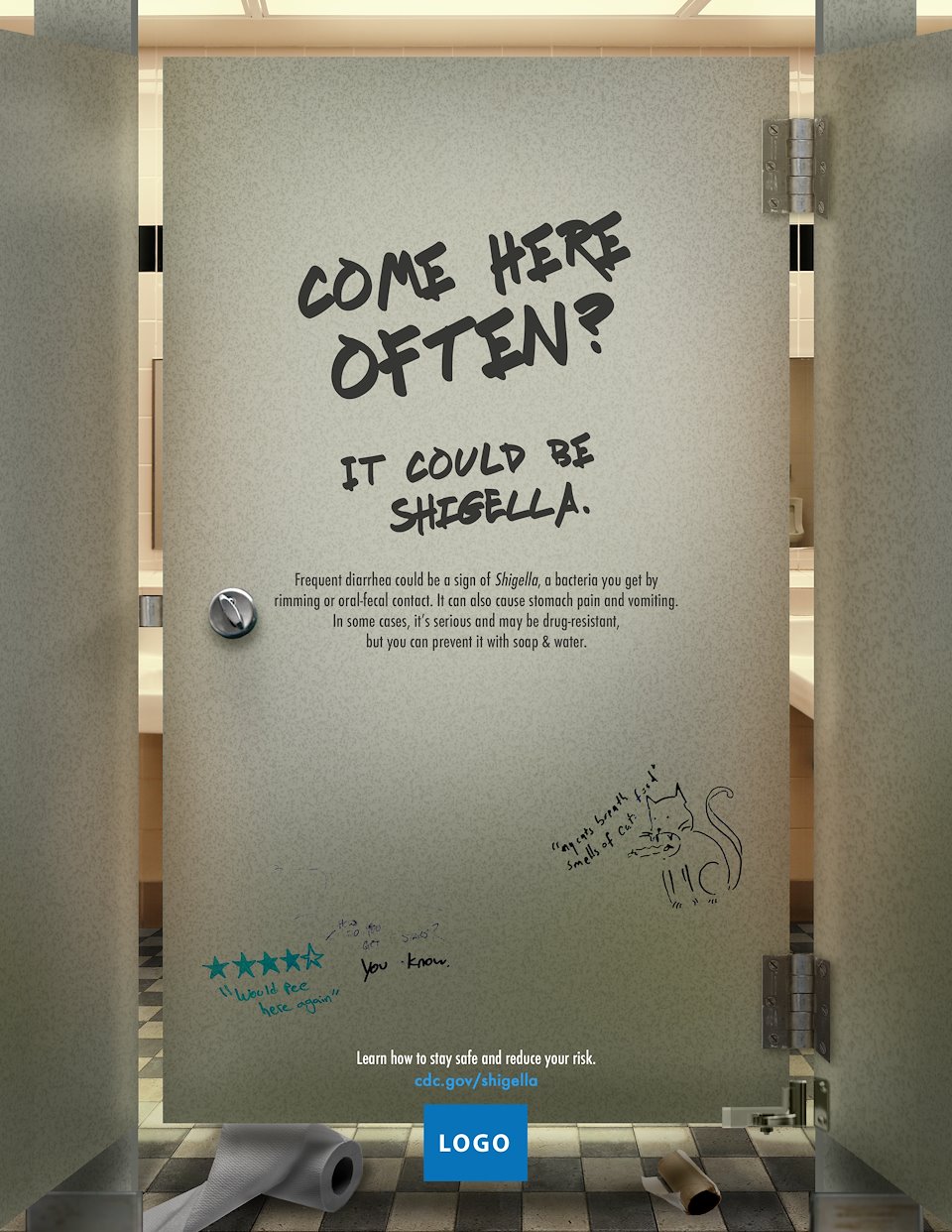 We had to promote WASH behaviors (Water, Sanitation and Hygiene) through short, clever and direct messaging—to engage audience and provoke conversation.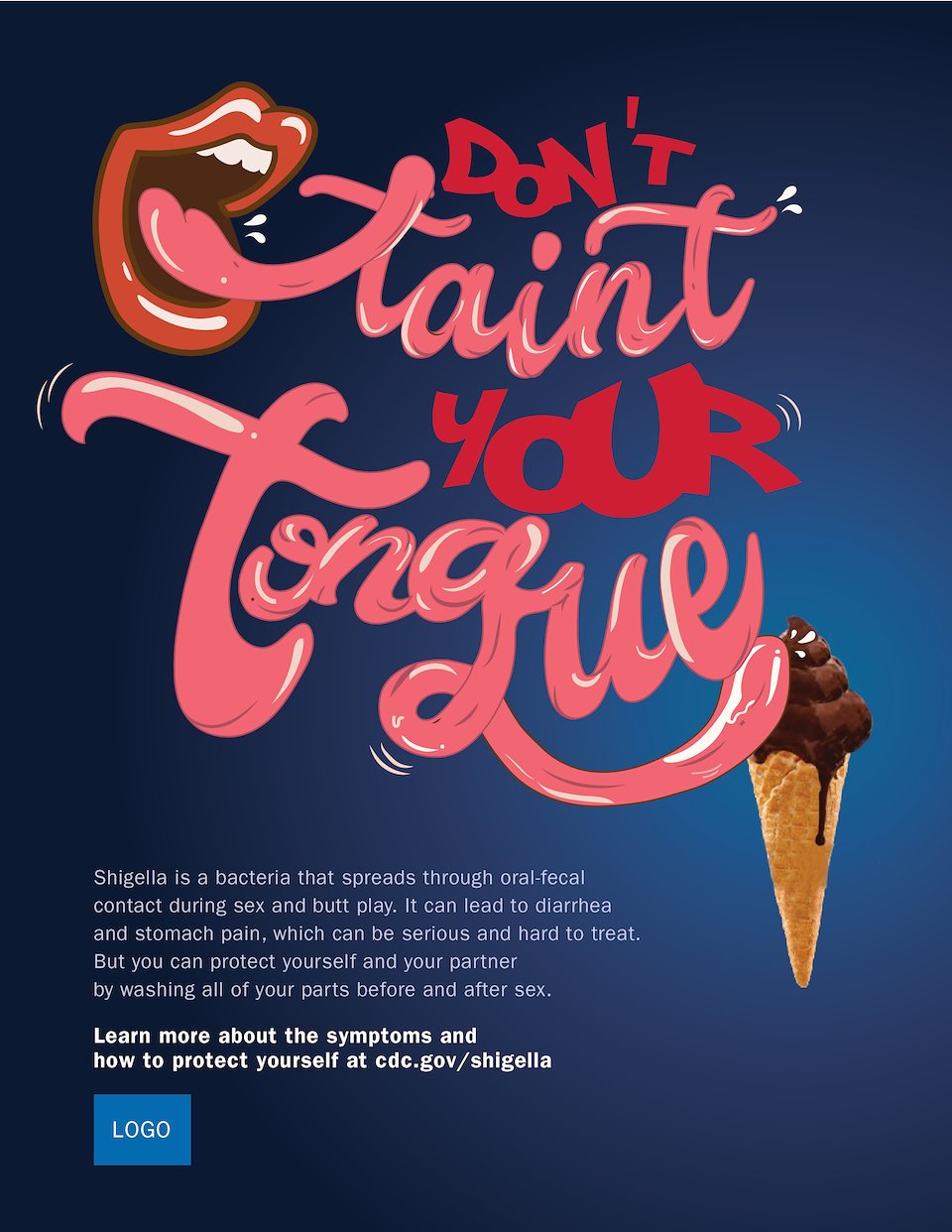 All executions tested very highly among designated demographic—unusual for federal government health communications.